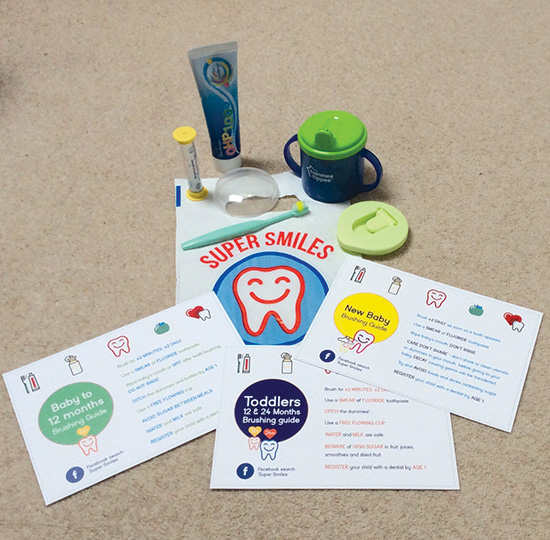 Promoting Oral Health
Promoting improved oral health in children requires early action. Families need to be equipped from birth with the knowledge to enable good oral hygiene and regular toothbrushing. All children should receive their first dental check up as  soon as their first tooth comes through and by their first  birthday.
If you would like us to visit your community group please contact us.
Super Smiles works closely with FNHC providing dental education packs and information for parents and carers.